THE FUTURE IN YOUR HANDS
In times where people and companies increasingly use technology in their daily activities, our business is to create it! We create apps and games for mobile devices, WEB solutions and offer specialized consulting in technologies of the digital world. Our projects are developed promptly, in accordance with good market practices and with a careful choice of the most appropriate tools for each situation. We are proud in working on each delivery with passion and dedication. How we can help you or your business today?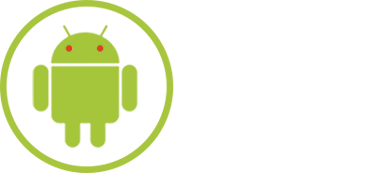 APPS
We develop mobile devices apps for Android, IOS and hybrid platforms, focusing on solution effectiveness, application performance, and providing a better user experience (UX). The requirements and functionalities of each project are carefully mapped by out team to enable the next stages of development occur with greater assertiveness, generating a high-quality end product.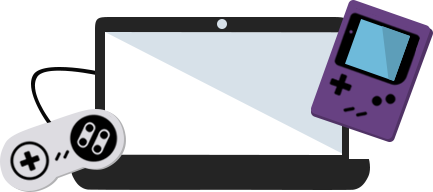 GAMES
We create games with the same passion that we have as consumers in this market, since we were kids. We develop games for mobile devices with technologies compatible with Android platforms, IOS or hybrid solutions. There are several features that can be implemented in this category such as the creation of educational games, entertainment games, advergames or solutions that use gamification techniques, that improve the attractiveness of the system, facilitate the transmission of knowledge and user experience.



CONSULTING
We offer specialized consulting on WEB or mobile platforms, as well as for the creation of logos, design products (arts, banners, graphic editions, among others), UI (User Interface), IA (Information architecture), IxD (Interaction Design), UX (User Experience) and other technologies in the digital world. Our consultants can act from any stage of the productive cycle of software, from its idealization, requirements mapping, testing, deployment, documentation, support, to a complete migration study if necessary. We adopt agile development practices that allow the customer to follow the evolution of the project with delivery cycles ranging from 7 to 30 days, depending on the need of each business.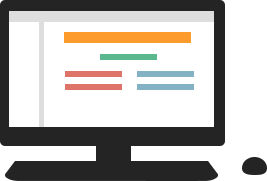 WEB SOLUTIONS
We develop solutions for the Internet like websites, virtual stores, hotsites and systems that use WEB platform. The layout of the projects is based on interviews with the client to generate lighter, easier and more intuitive internet browsing. We follow the W3C standard for responsive systems in software development. So the application information becomes standardized and the layout is properly adjusted, regardless of whether the access is performed through a notebook, tablet, smartphone or others devices.